Industry Sector
Manufacturing
Country
Zimbabwe
Companies Connected
0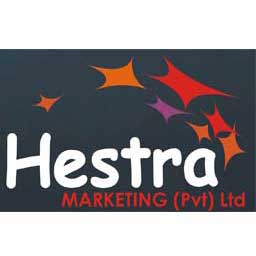 Phone:
+263 778303300
Email:
samukele.c@gmail.com
Location:
No 1 Josiah Chinamano, Textile Mills Complex Bulawayo, Zimbabwe
Integrity Combined with Faithfulness
HESTRA Marketing is a duly registered Bulawayo Based Company, we specialize in lithographic printing, Graphic Design,Branding and Promotional Material.
MANAGEMENT
Hestra Marketing generally consists of departments which are managedby two directors, (Semukele Phiri as the Marketing Executive/ Director and Jacob Phiri
as the overall Director).
We have departments which handle orders from origination to finished product and the Sales and Marketing Team which deals with
allclientele relations.
OVERVIEW
Though relatively new, Hestra Market has been able to compete favorably the industry due to our new, dynamic innovative approach. Our team is yo hardworking and runs ahead of com tion. We are inthe industry to stayan
Register for the B2B Matchmaking today!
The Business Matchmaking programme is an initiative to manage and create targeted one-on-one meetings between exhibitors and visitors to avail the opportunity to discuss business prospects