Industry Sector
Transport & Logistics
Country
Botswana
Companies Connected
0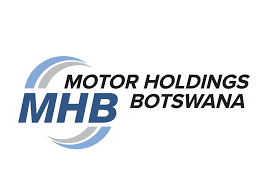 Phone:
+267 77413526
Email:
moletek@motorholdings.co.bw
Location:
Plot 1284, Old Lobatse Road Gaborone, Botswana
Motor Holdings Botswana
Motor Holdings Botswana is a wholly citizen-owned business with a strong balance sheet and a highly skilled Management Team.
We take pride in understanding our customers and their needs, offering expert advice and excellent service that goes far beyond the point of purchase.
We are the sole distributor of ISUZU in Botswana – and also offer a variety of other international brands including Opel, Suzuki and Haval.
Motor Holdings Botswana customers enjoy these benefits:
- Wide selection of New and Used Vehicles
- Specialized Vehicle Services
- Automotive Repairs
- Easily Accessible Genuine Parts
Register for the B2B Matchmaking today!
The Business Matchmaking programme is an initiative to manage and create targeted one-on-one meetings between exhibitors and visitors to avail the opportunity to discuss business prospects