Industry Sector
Finance
Country
South Africa
Companies Connected
0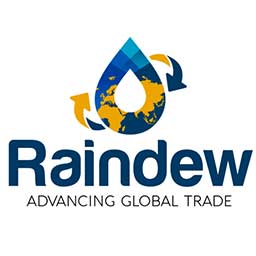 Phone:
+27818064184
Email:
admin@raindewbusiness.com
Location:
No1 5 Ground Floor, Melrose Arch, Melrose Boulevard 2076, , Johannesburg, Gauteng, South Africa , 2076
Advancing Global Trade
About Raindew Trade
Raindew Trade is a Trade and Supply Chain Financing and Services Platform providing working capital and supply chain solutions to corporates in Africa and other selected markets.
Our solutions include supply chain finance & services platforms, marketplaces, network trade platforms, pandemic mitigation supply chain finance and working capital platforms, digital supply chain and procure to pay solutions, payments systems & solutions, tech-enabled digital logistics and distribution platforms, cloud-based business networks and e-commerce platforms, and apps.
Our Commitment
Create economic opportunity for all through comprehensive working capital solutions and tech-enabled trade & supply chain solutions for corporate buyers and suppliers, including importers and exporters.
Why Raindew Trade?
- Boost your sales and trading activity
- Finance your B2B Trade
- Enjoy modern tools designed to grow your trading business
- Digitise your procure to pay and supply chain processes
- Join our community of trusted buyers and importers, suppliers and exporters, and financiers
- Reduce procurement and supply chain costs.
Mission
- Accelerate intra-African trade, advance global trade and increase Africa's share of global trade.
- Digitise Africa's trade ecosystem from Cape to Cairo
- Create a continental customs union to streamline trade and create real-time visibility of trade activities across all 55 African Union ("AU") member states
- Build the digital infrastructure to establish a single marketplace for goods and services across all 55 AU member states
Register for the B2B Matchmaking today!
The Business Matchmaking programme is an initiative to manage and create targeted one-on-one meetings between exhibitors and visitors to avail the opportunity to discuss business prospects